Here we go! Starting our day riding a train. That was one SMALL train car!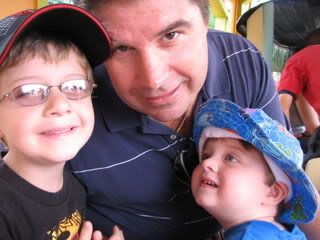 This "hot air balloon" ride went up pretty high and went round and round. Mommy was nauseous even though I took my Bonine.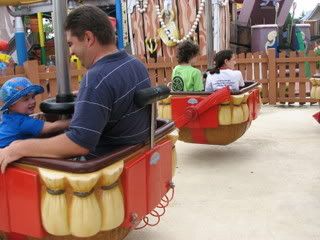 I rode with the Older Boy.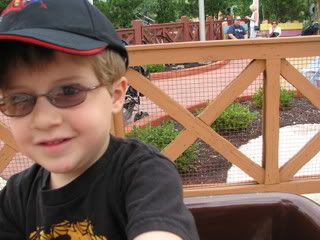 The Little Man was crabby from the moment we got there. It was not a good sign.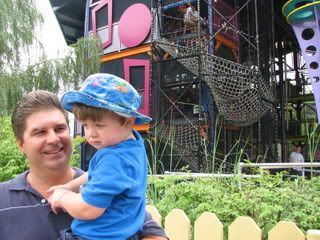 The Tea Cups.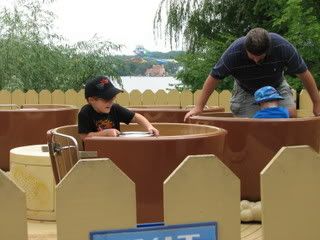 The Little Man LOVED the Tea Cups.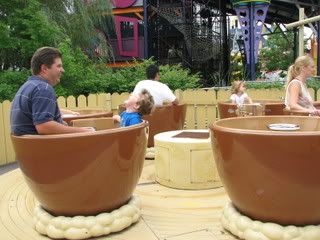 Up so high!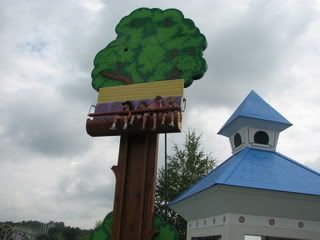 To the moon!
Why do people throw pistachio shells on the ground (I've always got food allergies on the brain)?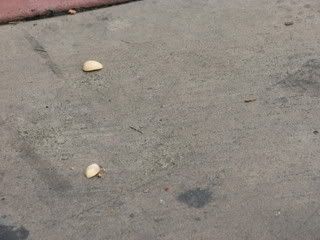 Submarine ride.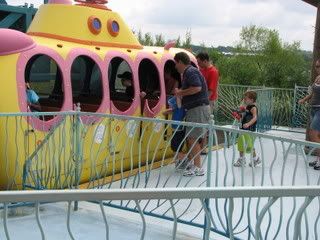 Older Boy and the Monster Trucks.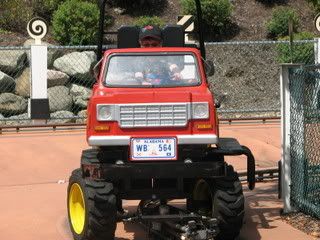 The Little Man and Mommy in the Monster Truck (that was one Small truck).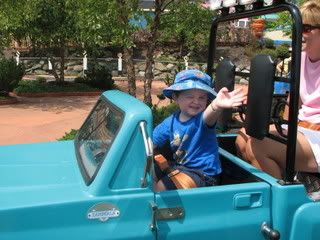 View from the top of the Ferris Wheel. Older Boy wanted to ride. Have I mentioned that I hate heights?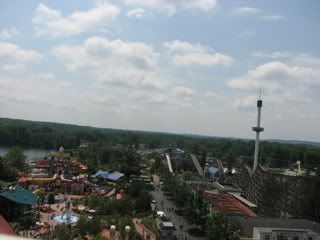 Older Boy and Daddy on the Log Ride.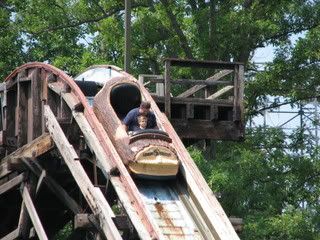 The Little Man crashed out.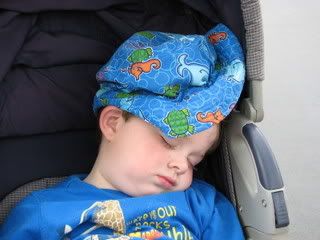 This was not the end of our day. OH NO! DADDY, promised the boys that he would take them on the water slide. Mommy said No water slide, but DADDY promised. The boys had bathing suits in the car because Mommy always comes prepared for the kids. The parents had no bathing suits because Mommy refuses to walk around an amusement park in a bathing suit and because Daddy was on his own. After they got to the front of the water slide line, Daddy found out that he could only take ONE boy at a time, not two. Well, how do you think that went over? Not well. So guess who had to go down the water slide in her beige skort with no bathing suit (oh and with her Vera Bradley purse and camera, I can only imagine the sight I created)? You guessed it. The kids were happy. Mommy was not happy. THAT was the end of our day at the park. All and all it was a great day. Except for the water slide.