If you read my post yesterday evening, I said I needed a nap. Well, that was an understatement. I went to sleep last night at 4:45 pm. Yes, you read that right....4:45 pm. I got up at 10:00 pm, had a little snack, and went back to sleep until 8:15 am this morning. Since this is sooooo out of the ordinary for me, I can only figure that I'm getting sick. Christmas is coming fast (15 days left) and I was afraid that if I get sick, I won't get the kids to see Santa at the mall. I gathered up some energy (not much, but enough) and we took the kids to the mall this afternoon to see Santa. They both did very well. They were both shy, but no one cried. Yay! We have a nice picture (don't we have a great looking Santa?? He's really nice too).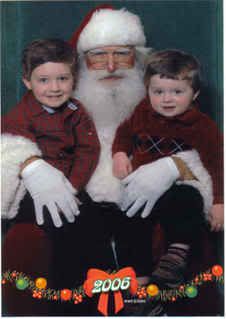 This picture turned out so much better than our Easter picture. Of course this next picture can be used as blackmail when the Little Man gets older: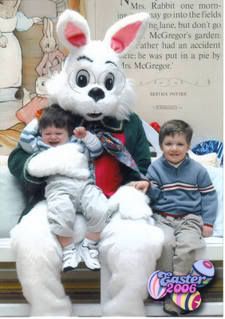 There was also a little train that the boys love to ride. Yes, mom has to ride with them. I'm always afraid the Little Man will try to exit the train before it has stopped.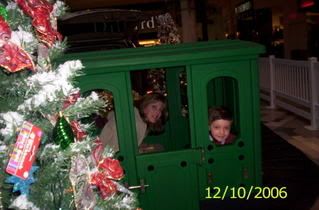 Well, I'm still not feeling well, so I think I'm going to go put on my warmest jammies and have some hot tea before bed time. Hope everyone has a wonderful evening.